Our Outstanding Anglo-American Investigation Team
Californian serial killer, Silas Duane Boston, was eventually arrested December 2016 after 48 years on the run thanks to the outstanding collaborative work of the Greater Manchester Police Cold Case Review Unit, the US Department of Justice for the Eastern District of California, the Federal Bureau of Investigation (Sacramento Field Office), the Sacramento Police Department and Interpol. Without their exemplary work and unstinting dedication, the case would never have been solved.
Here's the investigators' thoughts on the case:
Force Review Officer Martin Bottomley, Greater Manchester Police
"I have always felt a personal connection to this case, not just as an investigator, appreciating the horror and brutality of these murders, the physical suffering they endured, the perpetual mental torment of their loved ones, but also, a deep empathy as a contemporary of the victims. I attended the same school as Chris and joined Greater Manchester Police (GMP) as a young graduate only a month after Chris and Peta were last seen alive.
The very purpose of GMP's Cold Case Review Unit is to continually review unsolved crimes, to trace new or previously reluctant witnesses, and consider advances in scientific techniques to see if any such developments may lead to new lines of enquiry.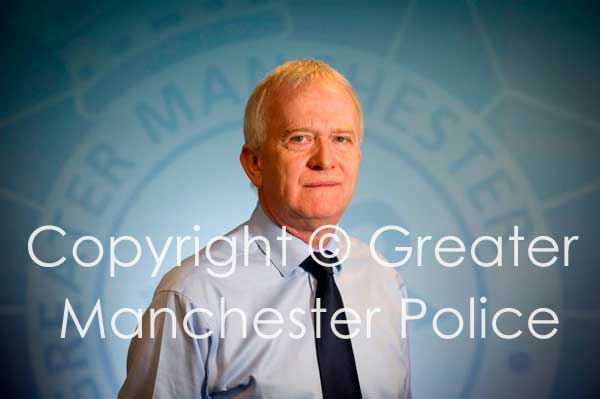 Martin Bottomley.
In this 38-year-old cold case it was the internet which acted as the catalyst for ultimately solving the most senseless and cold-blooded of crimes. In my 39-year career with GMP, this case has been one of the most fascinating and tragic that I have worked on.
All murders have an enduring impact on loved ones, but I have never before witnessed the gracious stoicism of a lady at the age of ninety-two, who has for almost four decades, at the same time grieved and been living in limbo, never knowing what really happened to her son. When we discovered the truth and the full horror of what happened on the boat, I was dreading narrating the events to Chris's mum. However, I should not have been surprised at her bravery and her desire to know every last detail, no matter how hurtful. I felt privileged to be in her presence."
Detective Constable Michaela Clinch, Greater Manchester Police
"When I got the call from Penny on 5 October 2015 about the murders of Chris and Peta, I was really pleased to have been the member of the Unit to pick up the telephone. There were two reasons – first, it was a fascinating case for me in that they were British people travelling in Central America, apparently killed for no reason whatsoever, and dating back to 1978, which was long before GMP recorded anything on computer. Second, because my heart went out to Penny and her family, trying to get answers after almost 40 years. And then, when they gave me the family's file of what had taken place in 1978, and I started to read just how much Audrey and Charles had actually done to try and find Chris and Peta themselves, it made me think about when I was travelling and living abroad. Like Chris and Peta, I was in my twenties, and had I disappeared, that is exactly what my parents would have done: it made it more personal."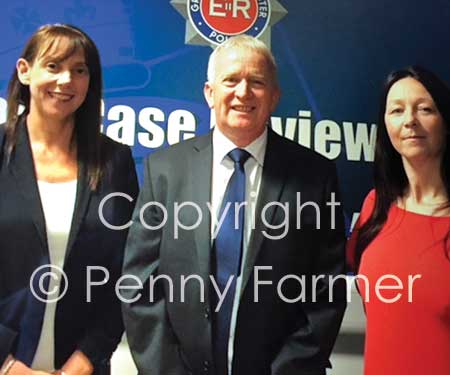 Michaela Clinch, Martin Bottomley & Julie Adams.
Detective Sergeant Julie Adams, Greater Manchester Police
"I still laugh when I remember hearing Chris's voice on the last cassette tape recording that he sent home, and which I transcribed. He spoke so animatedly of their travels and, in particular, when signing off, telling you what you could do with the books he had left for you to read, he seemed such a funny and entertaining character. Hearing his voice at a time which turned out to be so close to his death was particularly upsetting, as we now know what was to come. It made the listening all the more difficult and poignant.
Ambivalence sums up my feelings for this fascinating but very sad case, and Peta's last written words are the definition of tragic irony. The fact that I got to meet Chris's wonderful family was a privilege.
I am so sorry that you haven't achieved the closure that we had all hoped for. I can't imagine how as a family you have carried this with you all this time, and to have got so close to justice. At least we can say that Boston died in custody, safe in the knowledge that his time was indeed up."